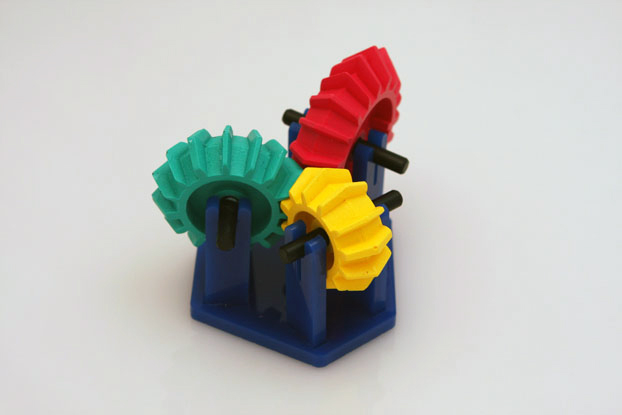 TriGears was offered for a short time at the TwistyStore.com website.  The original announcement is below.
TriGears represents a design collaboration between Bram Cohen and Oskar van Deventer.  Three gears meet with teeth meshed at 120 degree angles. The teeth on the gears are designed with varying thickness and spacing. Can you place them all on the holder so that they spin freely? There's only one solution! All other configurations cause the gears to eventually bind up.
We have a very small number of these puzzles left over from a short production run for the IPP29 Puzzle Exchange.  We are offering them at $90 each, plus $10 flat rate shipping.  We have no plans to make more of these puzzles at this time, so we are limited to stock on hand.
Designed by Bram Cohen and Oskar van Deventer, and originally prototyped by George Miller.  Manufactured by Jason Smith and Adam Cowan.
Thanks!-
The Twisty Store