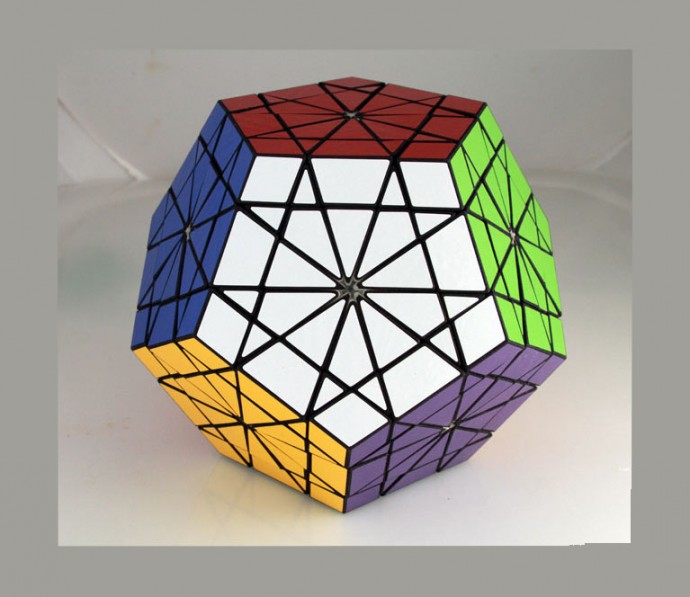 The following article is taken from the original announcement of the puzzle on TwistyPuzzles.com in 6/2014.
This is a vertex turning dodecahedron cut a bit shallower than the Chopasaurus Rex. Hence the name — Chopasaurus Jr.
As a vertex turning dodecahedron, it is "dual' to a face turning icosahedron like all my radiolarians over the years.
It can be classified under GelatinBrain as "1.2.7"
I designed Radiolarian 11 (The Radio Star) with the feature that every part has a cap. I thought it might let me make shapemods easily someday. And here we are with the first — a dodecahedron mod!
If you're interested in the internals, please watch my "Making of the Radio Star video"