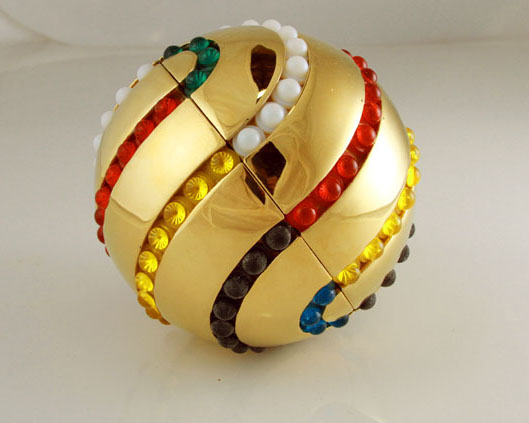 The following article was taken from the original announcement of this puzzle on TwistyPuzzles.com in 10/2013.  I am adding some behind the scenes photos at the end that were not part of the original post.
I'm happy to present the Golden Orb. It's a higher order version of the vintage Parker Brothers puzzle "The Orb", and a step above the Silver Orb. Instead of 4 or 5 tracks of beads, it has 6 tracks.
It has been plated with copper, chrome, then gold. Two vintage orbs donated beads for this puzzle. The white and black are 3d printed.
The rows of beads have the following counts (8-22-30-30-22-8). The number of beads are dictated by the geometry, and the fact that the smallest rows have 8 beads.
This orb can stop in 5 positions BETWEEN each 180 degree turn. They are all shown in the photos below.
Now that there are an even number of rows, there's an exact halfway position again. But instead of the 2 orbits in the halfway position on the original Orb, this puzzle has three orbits.
Thanks for looking!
In this thread, the Silver Orb was shown:
viewtopic.php?f=15&t=25812
In this thread, we discussed the number of beads that should be used on this puzzle;
viewtopic.php?f=9&t=25810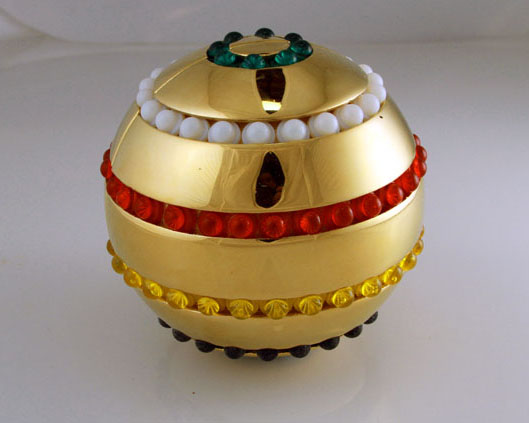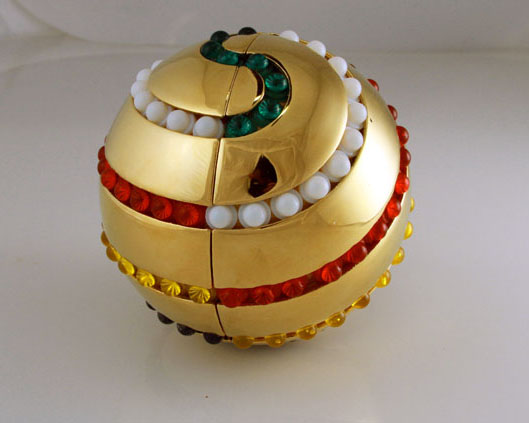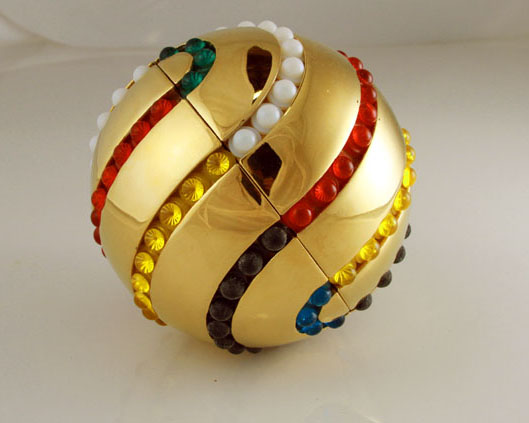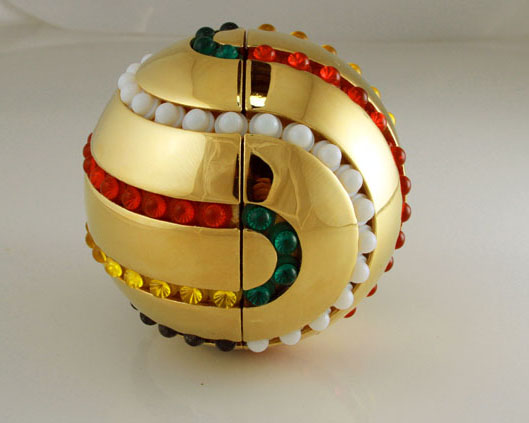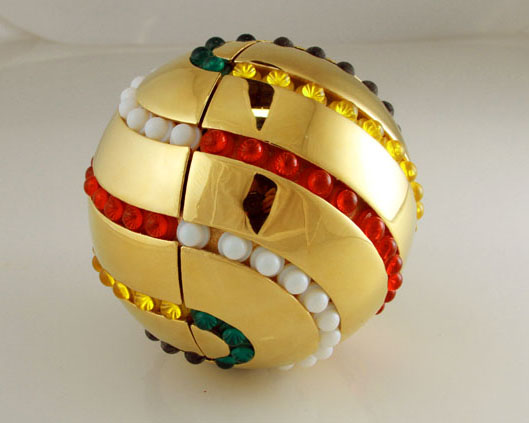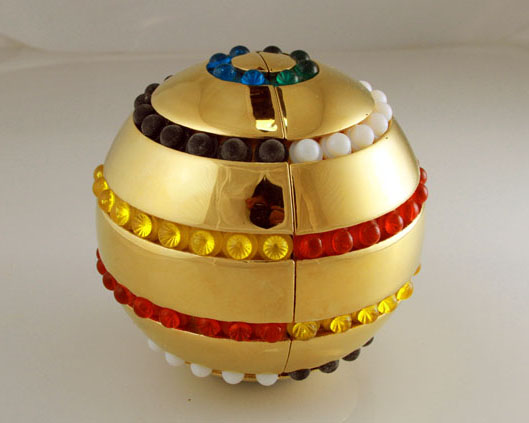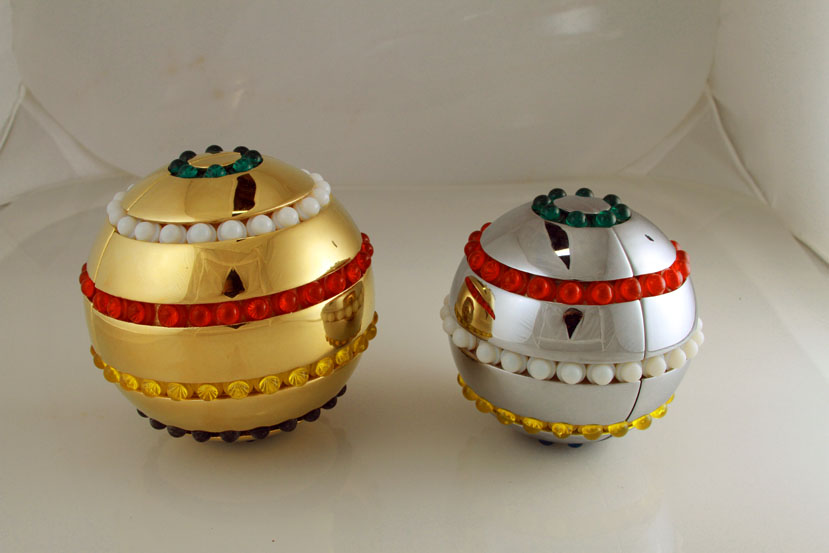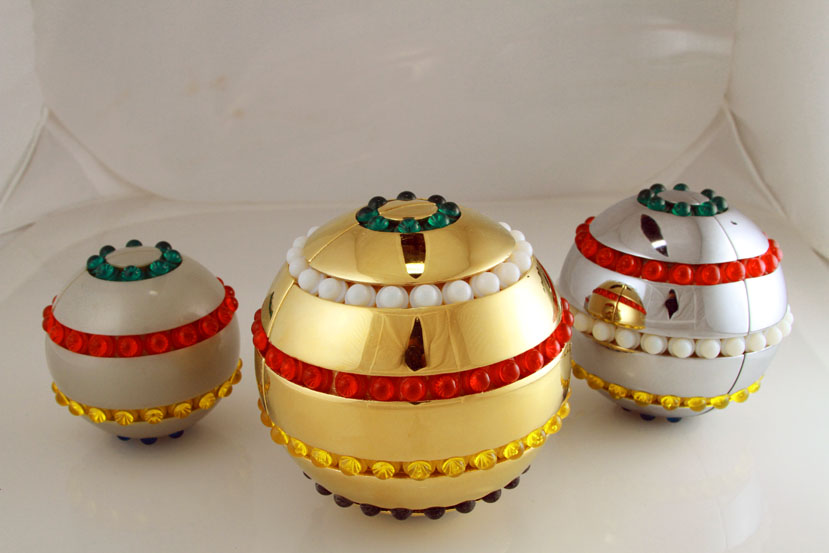 The following behind the scenes photos were not part of the original post: