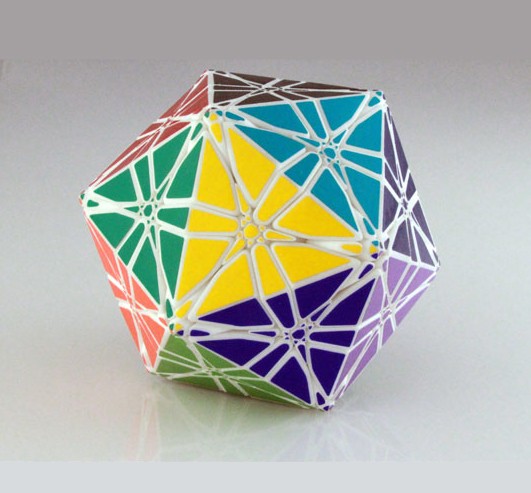 The following article is taken from the original announcement of this attempt on TwistyPuzzles.com in 1/2013.
Here is the 10th in my series of Radiolarian Puzzles. Radiolarian 10, aka Radio Nova. I started this puzzle in August of last year.
Radiolarian 9 is a nice place to be. Many pieces have disappeared, and the remaining pieces are all in the same order of magnitude of size. Radiolarian 10is not so fortunate. It is an explosion of pieces, so I'm calling it "Radio Nova". The explosion happens as 6 cut lines cross the center faces, creating TEN NEW PIECES in each center. At the same moment, we must maintain the corner pieces for the last moment before the "starminx" like Radio Star (the upcoming Radiolarian 11), where the corners FINALLY disappear. Maintaining the old corners with the new center explosion makes this puzzle very, very much of an "in-between".
I have wanted each Radiolarian to be the same size. I've counted on new pieces (that appear as cuts deepen) being offset in mechanism complexity by old pieces (that disappear as cuts deepen). It has worked well so far, but this Radiolarian has too much going on. If I keep the new pieces and maintain the old pieces, the parts get too small to be stable. In fact, new parts start to live in the same order of magnitude as fillets.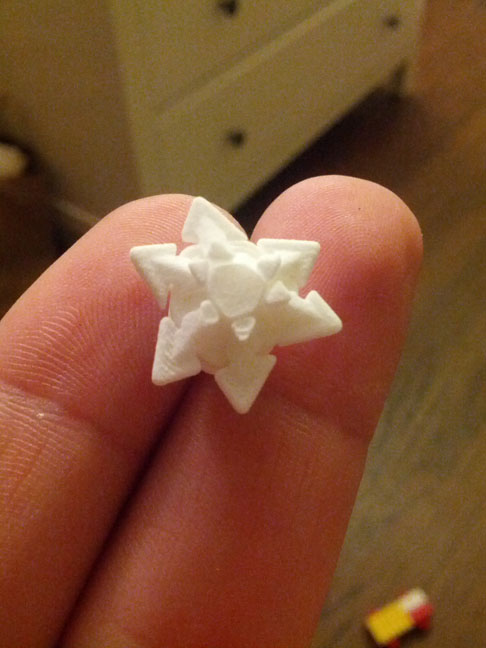 Still, since a truly stable version was estimated at $2500 to print, I had to try anyway. I'm not sure what I was thinking.
Even the inner layers of the puzzle look concerned.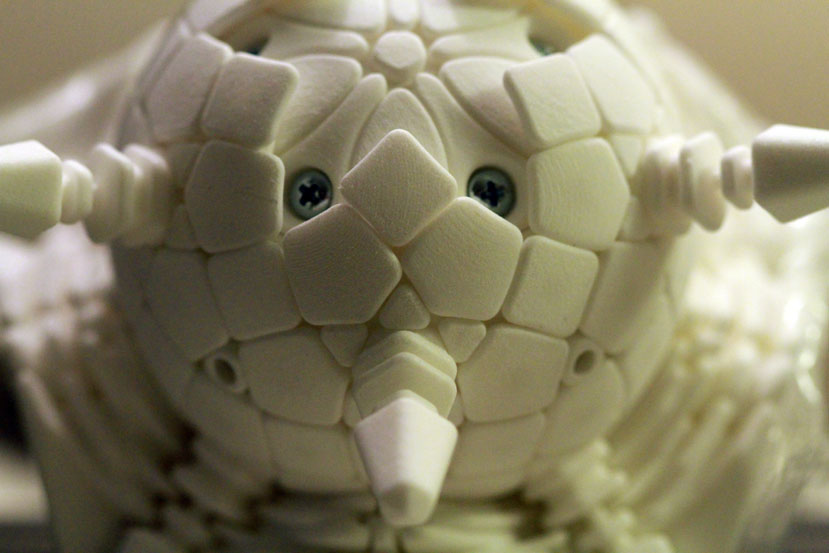 Still, I forged ahead with the assembly and 10 hour stickering. (Some of the stickers are 1mm, and have to be individually superglued.)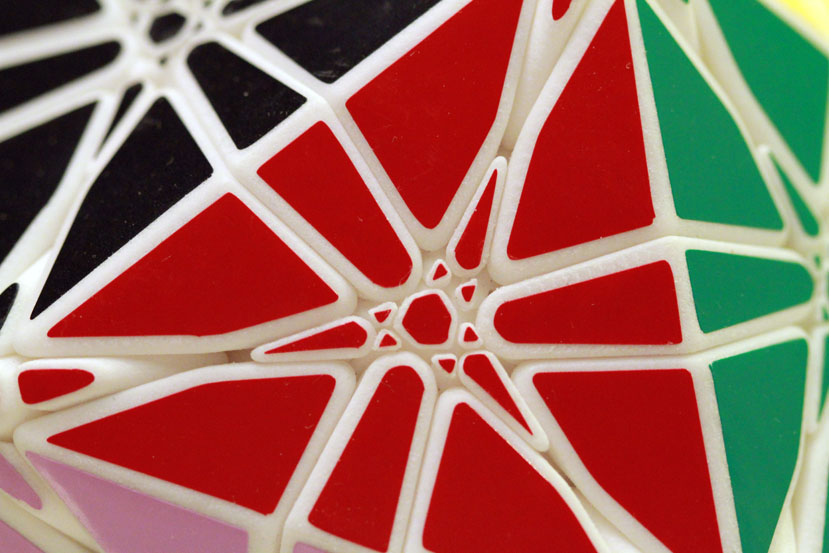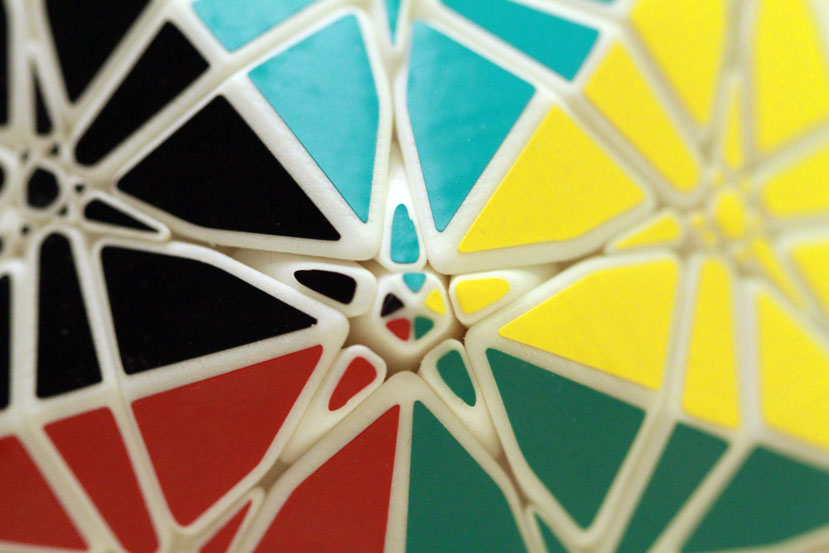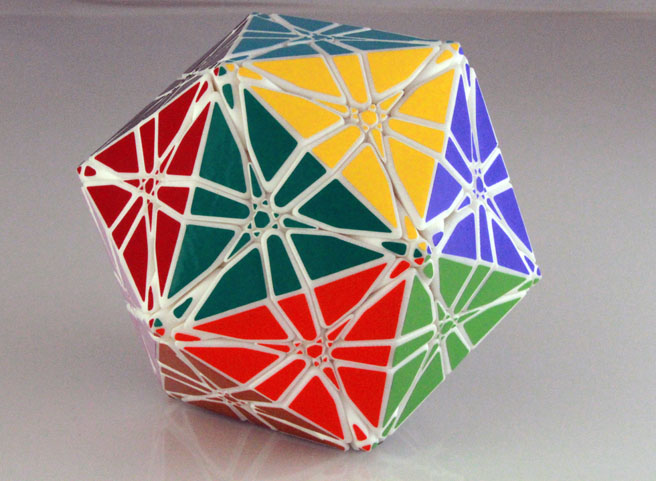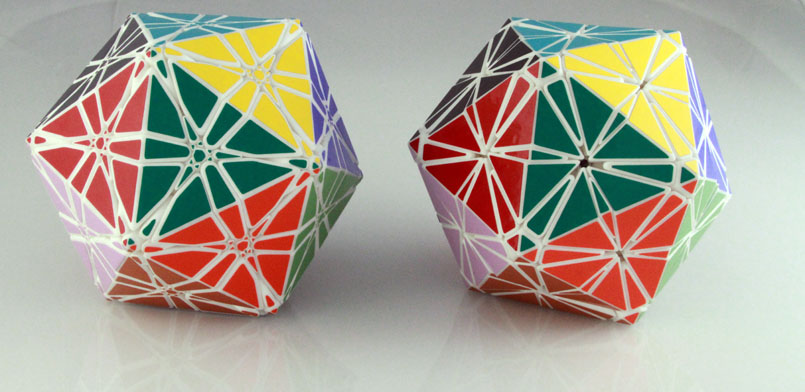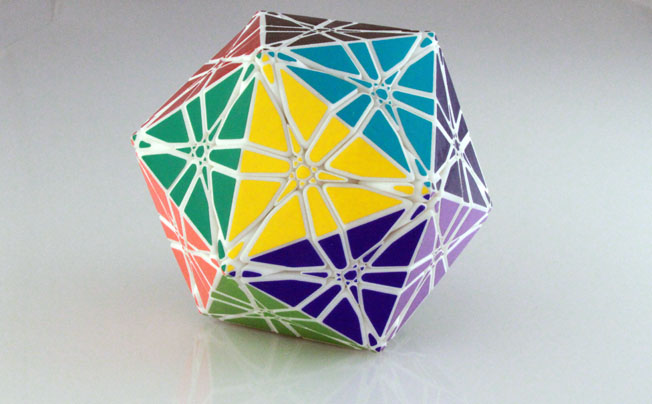 Unfortunately, I have found that completing a single turn grinds the smalles pieces into nylon paste, which falls inside the puzzle to cause more problems.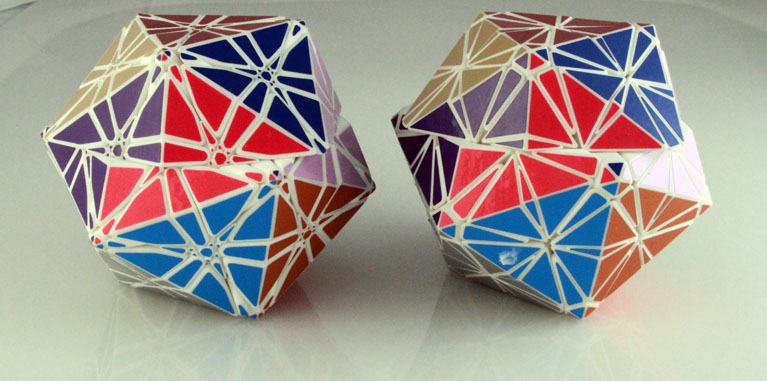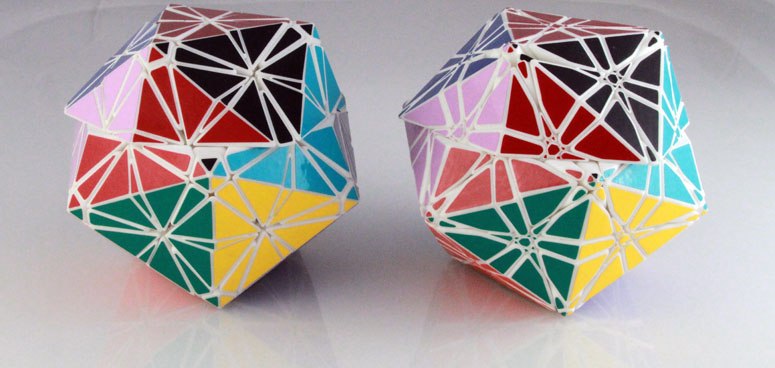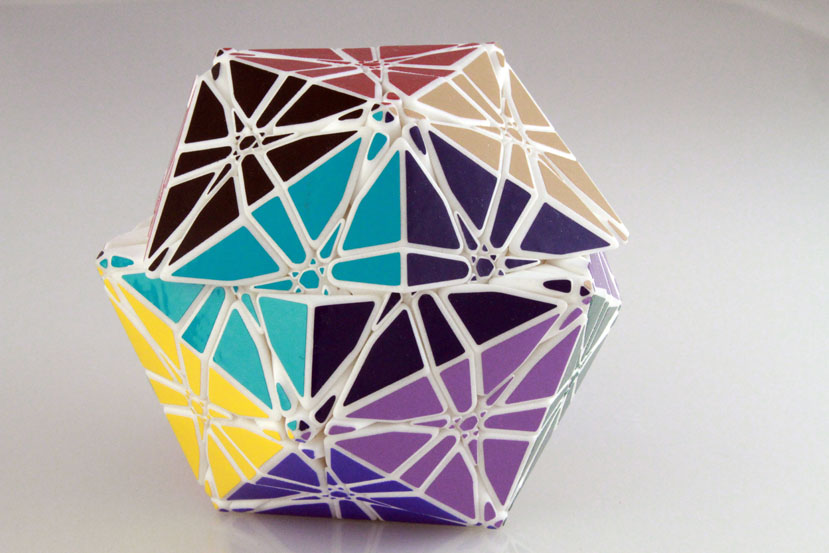 To cap it all of fantastically, I placed the puzzle on my laser cutter, which has a slanted surface. As I folded up the "photo tent", this happened: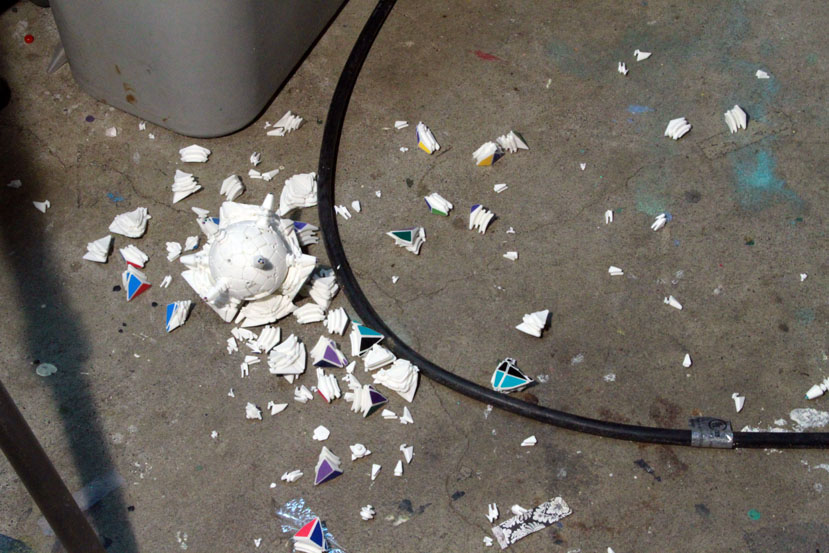 I don't have the appetite to reassemble right now so I bagged the pieces for a possible family photo in the future.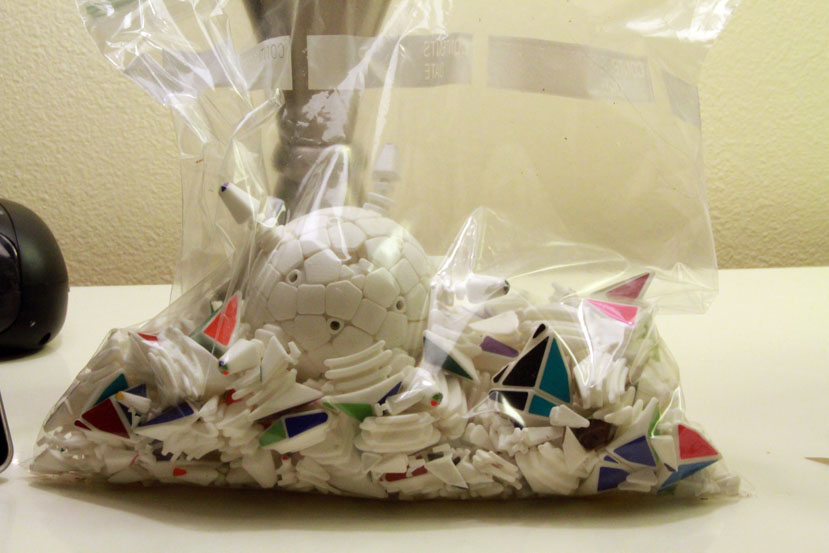 Sorry, there will be no video.
If there is anyone out there with $2500 to spend, I would like to extend the request for a sponsor for a much larger version of this puzzle which I believe can be strong and stable. If you are that person, PM me please, and we can discuss.