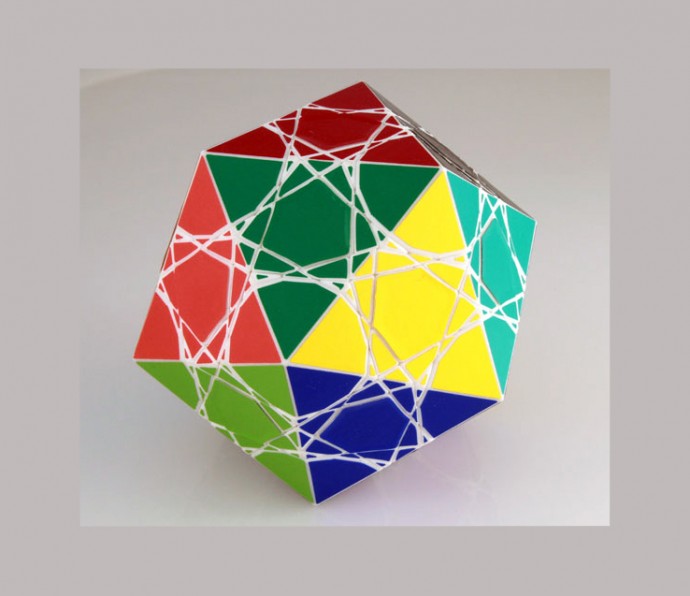 The following article is taken from the original announcement of this puzzle in 10/2012.
I'm very proud to present the sixth in my series of "Radiolarians", or face turning icosahedra.
This is an even deeper face turning icosahedron than the Cat's Cradle (Radiolarian 5), and 5 new tiny pieces are added around each corner by the deeper cuts.
This is the third time I have attempted this puzzle. There are many many tiny pieces as you can see! Each corner is surrounded by 10 small parts.
Like the Cat's Cradle, this puzzle can jumble in two ways. Pictures of each jumble are included below, in the second and third to last images.
Thank you!