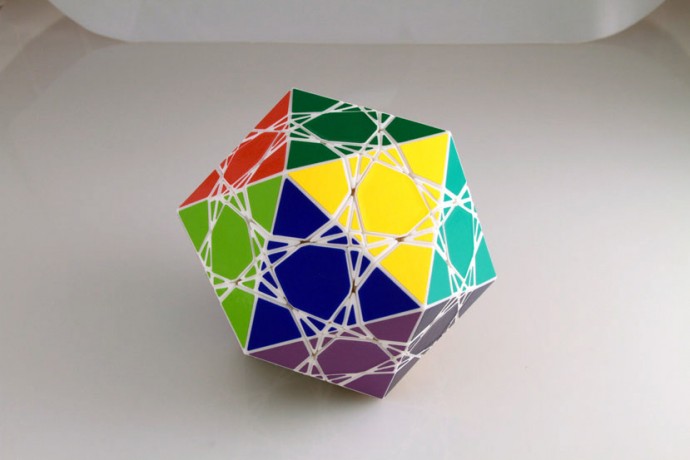 The following article is the original announcement of this puzzle on TwistyPuzzles.com in 10/2012.
I'm very proud to present the fifth Radiolarian, the "Cat's Cradle".
This puzzle is the deepest face turning icosahedron built with icosahedral shape. The cut depth creates small groups of tiny fractured acute parts near the edges that remind me of the "Cat's Cradle", a game played with a loop of string criscrossing between fingers.
This is the second design and print of this puzzle, this one being a major redesign of the mechanism. With this version I am very happy with the movement, which feels excellent.
The radiolarians can all jumble, but this one adds a new jumbling move where three of the cat's cradle pieces can rotate away independantly. The jumbling results are shown in the 4th (standard jumble) and 5th (deep jumble) images. (Can you find them?…)
Also, I made a very short video:
Thank you!