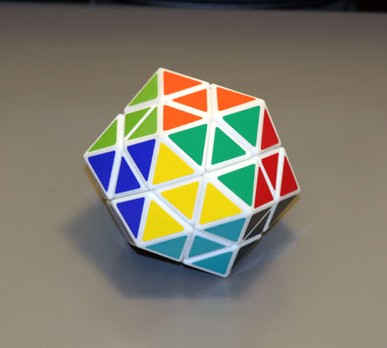 The following is taken from the original post on TwistyPuzzles.com on 2/18/2010.
Here is the Icosmate!
I have mentioned a couple of times that my original idea for the pentultimate was for the icosahedron shape. I have finally made one! I thought it would also be fun to include below some of my original sketches for the puzzle, before I knew of the name "Pentultimate", and some of my original knucklehead musings and scribbles. One of the sketches is for a deep cut edge turning icosahedron, which I haven't tackled yet.