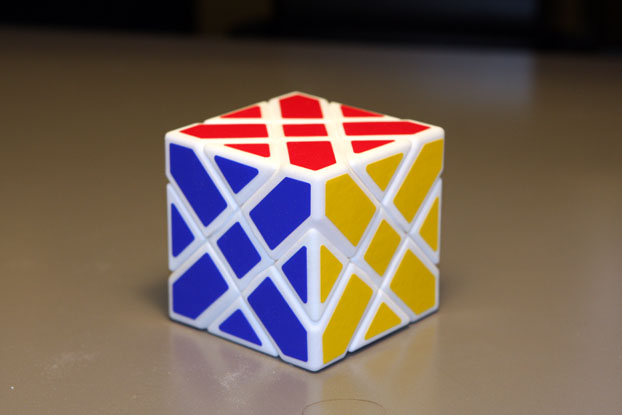 The following is taken from the original announcement on the TwistyPuzzles forumn on 1/18/2010.
This one is abased on the concept by Sausage for "Sausage's Cube". This puzzle was designed and built with Wayne's permission. He suggested we come up with a new name, and we settled on "Compy Cube", naming it after a famous little dinosaur.
It's a very easy puzzle to solve which makes it a lot of fun! I think people who are intimidated by twisty puzzles may find this one fun and rewarding to play with.
I'll be offering a very small run of these puzzles for sale soon. They will be 3D printed. As always, the mailing list at http://www.thetwistystore.com is a great way to find out first.