| | | | |
| --- | --- | --- | --- |
| The Making of The Petaminx - Cleaning and Sanding Parts | | | |
Written by Administrator
Monday, 02 March 2009 06:03
Page 7 of 11
Once all 974 parts were cast, they each had to be cleaned, sanded and prepared by hand. This process involves removing any sprue remaining, removing all flash, and sanding any rough areas.
Each part took 1 or 2 minutes, or more, to clean. Cleaning took about 30 hours.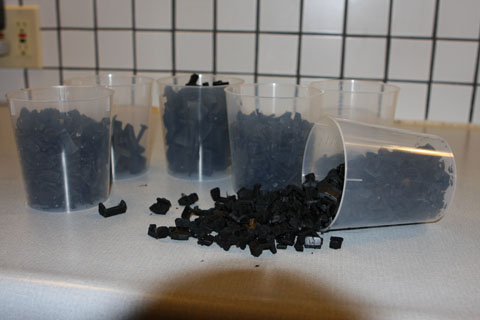 Last Updated on Tuesday, 03 March 2009 19:01
Copyright © 2015 Puzzle Forge. All Rights Reserved.