| | | | |
| --- | --- | --- | --- |
| Tetrex Prototypes - The Final Result | | | |
Written by Administrator
Sunday, 30 November 2008 00:00
Page 3 of 3
Here are a few pictures of patterns made using the final puzzle: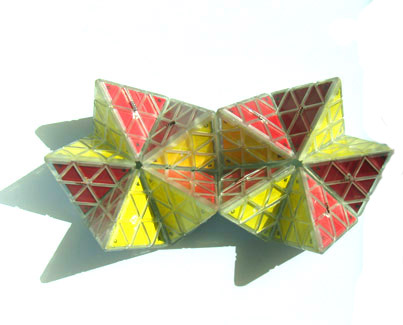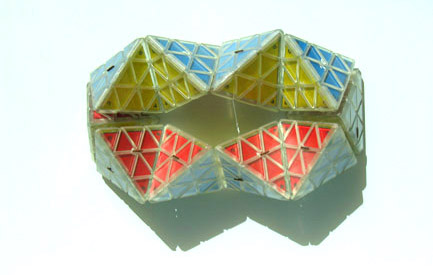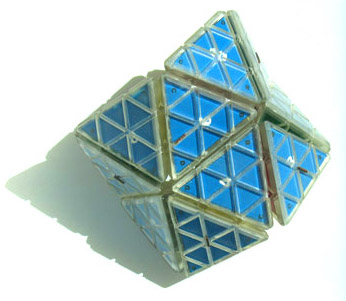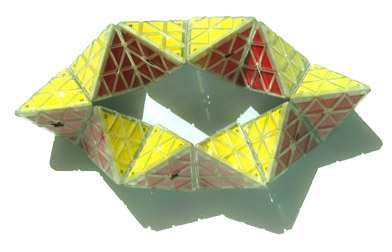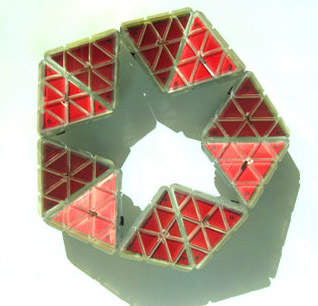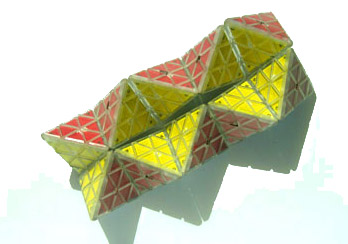 Here is a short demo home video of this prototype in action.
For a few more photos and a bit of discussion, please see this TwistyPuzzles.com forum tread:
http://twistypuzzles.com/forum/viewtopic.php?t=7843
Last Updated on Monday, 01 December 2008 20:47
Copyright © 2015 Puzzle Forge. All Rights Reserved.