| | | | |
| --- | --- | --- | --- |
| Tetrex Prototypes - Machined Tiles | | | |
Written by Administrator
Sunday, 30 November 2008 00:00
Page 2 of 3
For the second prototype, I machined tiles in polycarbonate.  Each tile had to be sanded with high grit sandpaper, and then polished to a clear smooth finish.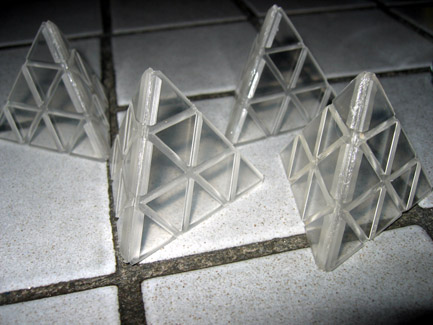 The tiles were glued into pairs of 2 using acrylic cement.  Colored patterns printed on card stock were cut, folded, and inserted into 2 pairs of tiles, making each tetrahedra.  In this prototype, every face and corner are uniquely labeled, to help me determine interesting patterns.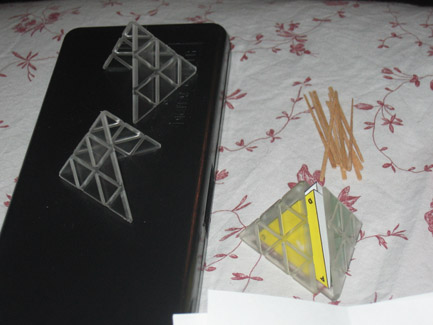 Once all ten tetrahedra were assembled, they were ready for assembly!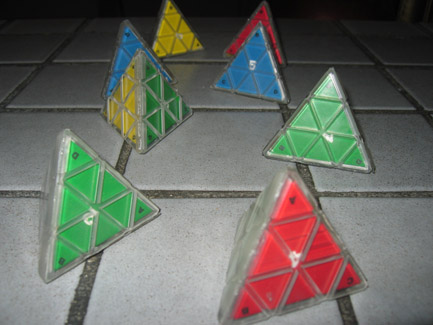 Last Updated on Monday, 01 December 2008 20:47
Copyright © 2015 Puzzle Forge. All Rights Reserved.